Today, May 12th is my anniversary. Finley and I have now been married for twenty-one years, by God's grace 🥰
When you are in your early twenties May 12th seems like a perfectly fine day to get married, which is was. Twenty-one years later, I can confidently say it's a terrible time to have an anniversary 😂
EVERYTHING happens in May. Graduations, birthdays, parties, tournaments, send offs, and occasionally vacations.
We are going to go out to dinner tonight though. It'll just be on our way to my son's soccer tournament of course.
It is easy to let the wave of all the extras completely overwhelm our mental and physical capacities. The same happens in a mom's season of littles.
When our brains reach a point of overload, our ability to make clear decisions goes first. We retreat back to comfort or disconnect in an attempt to find some mental safety.
The truth about mental overload, which I feel every single year in May, is that our habits are even stronger than the overwhelm. Our consistent healthy habits actually serve as a safety net and retreat in times of stress.
My encouragement is to not neglect your healthy routines this time of year. If you don't have 50 minutes to exercise, 25 will do. If you can't prepare a healthy meal, go buy one.
Your mind and your body function best when you keep your healthy habits intact. Don't believe the lie that it's all or nothing.
​
---
​
21st Anniversary Reflections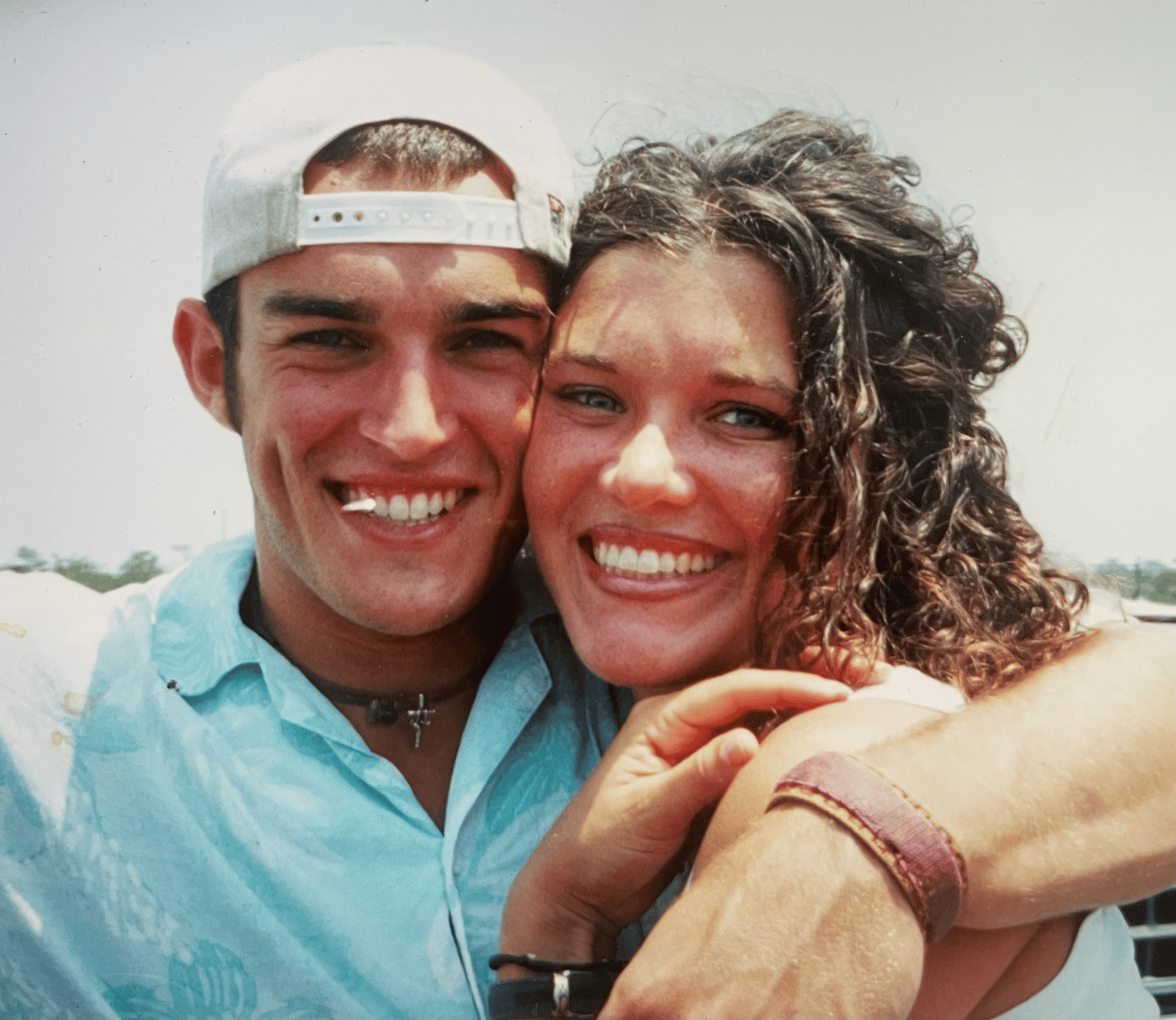 ​
Marriage is a beautiful butt-kicking. Finley and I are asked to speak at a class at our church occasionally for engaged couples and we share this often.
​
Marriage is beautiful, wonderful, and marvelous.
Marriage is also freakishly hard, sacrificial, and painful.
​
Being friends is easy to neglect. We've had long stretches where we were way more butler/maid or chef/taxi than friends who laughed and told stories.
​
Having shows, hobbies, adventures and projects together is always important throughout the years.
​
The kid's needs constantly demand your time and energy. It doesn't matter if they are are little or big. Saving space for each other is key for a long marriage.
​
Finley has actually started writing for parents of 3-13 year olds and sends emails every Friday. They are pretty great.
​
Counseling is a positive for marriages that are good, fair, or falling apart. A lot like taking care of your body, getting help to take care of your marriage pays off huge in the long run.
​
---
​
A New 7-Day Workout Experience
That's all for this week! Please keep prioritizing your health.
If you ever want to see what all is happening daily 🎉 inside our tribe community, you can see the faces and hear the stories of hundreds of women right here!
It is truly the highlight of my day, seeing all the women share their successes and struggles with the B•TRIBAL•FIT community.
​
If you have ever wanted to experience a full week of workouts but were on the fence about subscribing, I have something for you!
I have pulled 7 days of workouts from my library that include pilates, boxing, weight training, and aerobic sculpting.
It truly is a full body experience & I included some of my favorite videos.
It's free to try and you can sign up with the link below.
For the Tribe! - B 💚
​
​