Give Me ALLLL The Juices 🥒🥕🥬
Ladies! My new January hobby has turned into an obsession! I can't even stand it because it makes me feel so darn good. For months I've been buying the Green Goodness from my local juice bar and honestly spending so much money. So, I decided to study their recipes and try to make it for myself.
The first few attempts were clunky and not perfect, but like anything you are trying for the first time, you have to keep going because you'll only get better.
I've been using my mother-in-laws 20+ year old juicer from the 90s and it's still going strong. I've been trying so many different combinations but here are a few great rules of thumb 👍🏼
1) Follow the 80/20 principle - When you are making your own, shoot for 80% of the contents to be veggies and 20% to be fruits. This will maximize the nutritional benefits while maintaining a good overall taste.
2) Try and Juice the Rainbow - don't be afraid to throw in all kinds of veggies and colors! Celery, carrots, beets, cucumbers, hearts of romaine, oranges, apples, lemons, ginger (careful, just a tad!)
​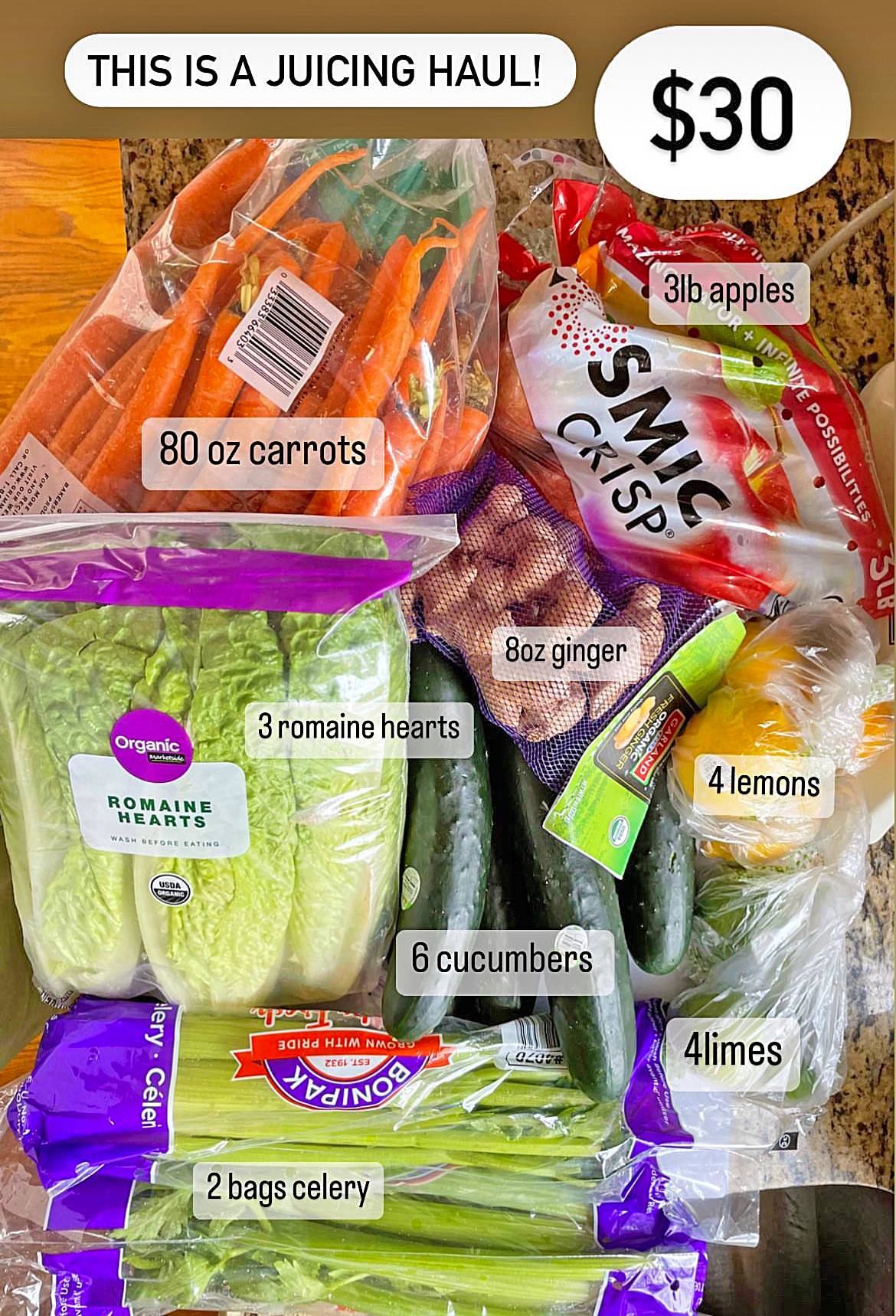 There are lots of reasons people choose to consume their fruits and veggies in this way, but it's not for everyone. It can cleanse and detox your system and ensure you are getting plenty of the vitamins your body needs.
Personally, I feel more alert and energized. I crave fewer sweets & wine and my overall spirit is happier! Not to mention it's a borderline therapeutic experience every time watching the juice fall into my glass.
If you want to try adding it to your health routine, grab some fruits and veggies in bulk, pick 1-2 specific days a week and start experimenting! If you need a juicer recommendation, you can check out my suggestions below.
​
---
Come see what BTRIBALFIT is all about...
​
​
---
Have Kids Between 3-13?
Every Friday my husband Finley sends out a weekly newsletter for parents. Now that our kids are in high school and college, he wanted to serve the generation of parents coming up next.
We have loved being 'mom & dad' together but it was not without tons of mistakes, challenges and failures. We did discover the power decade when our kids were between 3 and 13 was so important and critical to who they would become, so if that's you, then sign up to read along.
​
​
---
​
My Two Daily Emotions As A Fitness Creator
​
​
It can be challenging to create, promote, coach, encourage, empathize, strategize, dream, focus, and recharge to do it all again.
I love it so much and experience so much joy in being able to serve women like you. I also experience a lot of sadness and discouragement (mostly late at night 🥱), not knowing what truly connects and trying to continue to grow BTRIBALFIT.
You Can Help Out Though! When you take 30 seconds to share on social media or forward an email to a friend, it helps me so much!
You can always find your own special link below to share with a friend who could use another guide on their health journey. Hope you'll share with a few friends soon. 🤞🏼
---